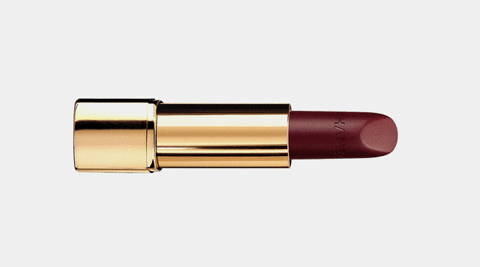 Fashion + Beauty
Weather it's a brand, bargain, or fashion feature, SoSerée is covering sustainable fashion for the year of 2019. We are shifting our habits and looking to better the we buy. A large part of shopping sustainable is shopping quality - and who wouldn't love that?! - Lucky for you, we can get you shopping sustainable in no time!
Summer | Spring 2019
GO BOLD this summer with the use of bright neon color-ways, cutting edge designs, and top notch 3M trends. The color fad of the '80s is back by popular demand, and we are here to take full advantage!
This season lets make a conscious decision to give back to our environment by choosing quality fashion over 'Fast Fashion'. By choosing pieces you ultimately love [ without being afraid of being a repeat offender ] you are contribute more than style but sustainability to the culture. Let's make a statement on and off the runway with Sustainable Fashion. How many ways can you remix your favorite pieces ?
T R E N D I N G [ Fashiøn ]
Skeptical when it comes to choosing the perfect color combination? Looking to brighten up your wardrobe this summer, but don't know where to start?
Have questions on how to perfectly pair your light-brights and textures?
<<< Go C R A Z Y for C O L O R S >>>
Shop SoSerée [ Bags + Accessories ]
[ SoSerée ] x Fashion Press
As the Fashion News Editor of Young, Hot & Modern's online inspirational magazine for women, I have had the pleasure of covering and writing features for various New York Fashion Week Designers.
Beau·ty /ˈbyo͞odē/ noun.
a combination of qualities, such as shape, color, or form, that pleases the aesthetic senses, especially the sight
"We are all unique women, with experiences and memories that tie together seamlessly into a blanket of our own versions of beauty. We are different shapes, sizes, colors, and heritage.We are mothers, daughters, and grandmothers. We are activists, innovators, achievers and inspirations. We are the lives and change we create, and that is beauty.
Our bodies are simply a shell that allows us to radiate these experiences and accomplishments through. They are a case that displays our happiest and most incredible experiences for the world to share with us. No culture, company or concept could ever define beauty."
B E A U T Y
[ Tips and Trends ]
Check out which 6 affordable eyeliners you can use to achieve Lucy Boyton's dramatic eyeliner look that she sported to the 2019 Sag Awards! Boyton shows us how a minimal line can be just as dramatic as a full face.
Skin in is this fall especially if its glowing. Here are a couple of my favorite spicy fall Palettes